UK Sugar Baby Exposes How to Tell a Rich Man Is Cheating
Amber is a very sexy lady from the UK. She is the perfect combination of a pleasant personality and a gorgeous body. As a 21-year-old British sugar baby who has joined a sugar daddy dating site, Amber is actually studying at a university in London. She has been on this sugar baby dating site for nearly three years and has dated many sugar daddies so far. According to Amber, most rich men are not single because they are usually surrounded by hot women. However, the majority of wealthy men don't find their wives very stimulating or interesting if they are married for a very long time, because who can keep eating the same sandwich for twenty years and still say it's delicious? That's why they date sugar babies who can make their sexual fantasies come true.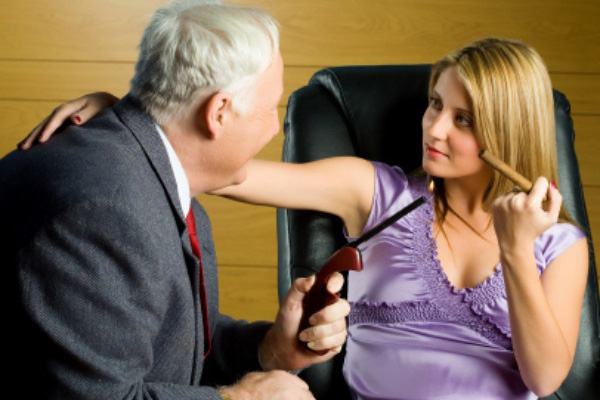 Due to Amber's extensive experience in the sugar bowl, she has kindly shared her observations and conclusions with us, so that now we can tell whether a wealthy man is cheating or not. If you are curious (or if you are wondering whether your rich husband is cheating on you or not), you should totally keep reading.
Sign #1: He has envelopes in his car.
Most sugar daddies give their sugar babies cash because cash is king in the sugar bowl. In this way, sugar daddies' bank statements won't have any evidence to show their wives, as their bank statements won't display any online bank transfer records to another woman. As a result, the majority of sugar daddies prefer cash as the allowance for their sugar babies. "In most cases, my sugar daddy would give me an envelope full of cash at the end of our date," says Amber, "And we usually end our date in his car because he has to drive me back to Central London."
Sign #2: He carries his own soap in his suitcase or bag.
Many millionaire men cheat on their wives at lunchtime. That's the ideal time to go to a hotel room with a sugar baby. After sleeping with a sugar baby, the sugar daddy oftentimes needs to have a shower because his body might have his sugar baby's perfume. But if he uses the soap in the hotel room, his wife may find out this new scent which is different from the soap at home. Hence, a smart sugar daddy always brings his own soap with him, e.g. Amber's sugar daddy uses a Dove soap at home, so he also carries a Dove soap with him whenever he goes out to meet Amber.
Sign #3: His libido has decreased.
Since most sugar daddies are older men in their 40s and 50s, they may not be able to have more than one erection per day. Consequently, after banging a sugar baby at lunchtime, it's nearly impossible for a sugar daddy to have another erection at night when he is in bed with his wife. Thus, as a rich man's wife, if you have noticed that your millionaire husband's libido has decreased recently, you may need to start looking for Sign 1 and Sign 2 which are mentioned above. Because Amber's sugar daddy is a 49-year-old CEO, he can't have two erections per day now.
"Since many married women are curious about their wealthy husbands' activities outside their homes, I'm happy to share what I know in my sugar daddy dating experience so far," says Amber, "If anyone finds this information helpful, I think that's great."
Amber also argues that married women would be well-advised to bring fresh sexiness to their marriages if they'd like to keep their rich husbands' interest in the long term, because men are biologically programmed to be polygamous.