How to Be a Great Sugar Daddy in the UK
Thinking of becoming a Sugar Daddy in the UK, or already are one, but want to improve your game? If you're not sure what you should change about yourself, read these tips to find out and be the best in the field. Sugar Babies will stand in line to grab you!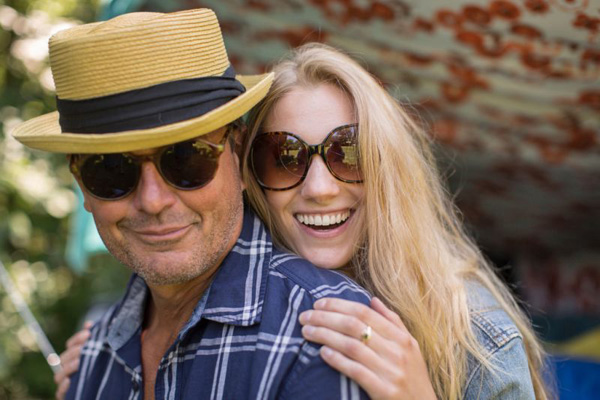 #1 Money
Assuming that you meet financial criteria even to become a Sugar Daddy, this is the most important thing of all. Don't even reach out to Sugar Babies who ask for more than you are willing to give. No matter how good-looking and attractive she is. It's not going to work.
Determine what your limits are and stick to them.
#2 Appearance
We aren't all cute and handsome, but there is more to attractiveness than just a beautiful face.
Some women say they've met good-looking men but weren't attracted to them due to other issues. It's not enough to just be beautiful. You need to know how to carry yourself with confidence. This means having an outfit that matches your social status, and self-assurance that goes with it.
So, if you're not sure what you should wear, go to a stylist and make it a habit. Don't be cheap on this and you'll see the results quickly.
Get your hair done on a regular basis as well as your face. Meaning, your beard if you have it and your skin. It's a misconception that only women visit cosmetologists. Nowadays, there are more and more men who take care of their looks using the miraculous benefits of cosmetology. Every smart Sugar Baby will appreciate you for taking care of yourself and hence be more attracted to you.
#3 Attitude
You can't change who you are and what Sugar Daddy Dating is, but you can treat your Sugar Baby with respect. Always, without exception. If you find yourself not being able to respect your SB, this probably means that she isn't the one for you. Once you've found the one that fulfills every wish of yours, it'll be easy to treat her with respect. It'll come naturally.
#4 Support
Be her friend and show her that you are one of the good guys. It's not just a transaction between you two. Make her care-free. Be her go-to Daddy whenever she needs help.
No matter if she is well aware of the fact that you are paying for her company, she still needs to feel appreciated and cared for. Help her decide whether to change a job or buy an apartment. Be there for her if she asks for help; financially or with a professional advice if you can. It will mean a world to her.
#5 Honesty
Be always honest with your Sugar Baby about everything. Never lie to her about your feelings and intentions to make her feel better about herself. If she falls for you, make sure she knows the way you feel about her. If you aren't honest, it may backfire on you in the form of drama and unnecessary quarrels. The drama-free relationship is the reason you are a Sugar Daddy in the UK in the first place. So, keep it real, above all. That's the building stone of every relationship.
#6 Care
Dedicate the time you are spending with your Sugar Baby to her, and she'll be thankful. If you can only spend an hour of quality time together, do so. Don't promise you'll be with her whole day and then send e-mails, make phone calls and text.
So, take these tips into consideration and be the gratest Sugar Daddy in the UK.