4 Categories of Arrangements with Sugar Daddies in the UK
In general, there are four categories of arrangements with sugar daddies in the UK. If you are looking for a sugar daddy, which category are you interested in? If you are already in an arrangement with a sugar daddy in the UK, which category would you like to get into?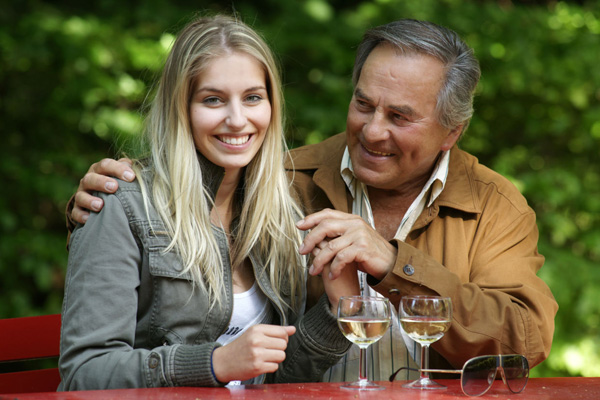 Category 1: NSA arrangements
NSA stands for No-Strings-Attached. Apparently, not every sugar daddy is looking for an emotional connection, which is understandable. If you are happy to have a fling, you can meet sugar daddies who are looking for the same thing pretty fast. It is said that the majority of short-term flings in the sugar bowl are NSA arrangements. For example, perhaps a sugar daddy in London is going to spend two weeks in Birmingham and he wants to have a sugar baby for two weeks over there.
Category 2: Real relationships
Yes, some arrangements are characterised by emotional connection because some sugar daddies in the UK are looking for emotional support. According to an article published in Models Culture Magazine (March Issue 2019), Australian author and sugar dating expert Jade Seashell claims that Gabrielle Chanel became Coco Chanel because she built genuine connections with her sugar daddies - those powerful and rich men helped Coco Chanel to build her Chanel empire and become hugely successful in the fashion industry all over the world. So, if Coco Chanel is your role model, perhaps you should start to look for a sugar daddy who's looking for a real connection so that he can help you with your career success.
Category 3: Arrangements that can go public, no matter the sugar daddy is married or not
You might be surprised to know that many rich men's wives don't really care if their husbands are faithful or not. That's because if a man has more money, his wife is usually more tolerant of his affairs - she wants to stay rich and keep her high-value social circle anyway. Also, chances are she isn't faithful either because women's sexuality is contextual. Obviously, a lot of wealthy men aren't faithful husbands. Moreover, it is reported that at least 40% of male members on sugar daddy dating sites are married men and some of them don't hide their arrangements at all, partly because they are in open relationships, and partly because some of these wealthy men's wives are very ill - their wives have given them permission to start arrangements with sugar babies. Furthermore, in countries like France and Italy, the majority of men aren't loyal to their girlfriends/wives - this is especially true in France and now this trend is getting started in the UK as well.
Category 4: Confidential arrangements
You might think all confidential arrangements involve married men, right? Actually, that's not true. In fact, a lot of millionaire men who are single also prefer confidential arrangements with sugar babies because they are high-profile men with fame and status. If a guy has power and money, chances are he is relatively well-known. As a result, this rich man probably wants to keep his love life confidential, including his arrangements with sugar babies. Some millionaire men in the UK are introverted, so they prefer confidential arrangements with sugar babies in the UK. Of course, some married sugar daddies also want to keep their arrangements with sugar babies confidential because it's none of others' business anyway.
In conclusion, there are four categories of arrangements in the sugar bowl and each category has its specific characteristics. Hence, you'd better clarify which type of arrangement you want so that the universe can help you to find the right sugar daddy in the UK in record time.