How to Get a Sugar Daddy without Sexual Relationships
If you think dating a sugar daddy definitely means sleeping with him, then you are wrong. There are many platonic arrangements out there and you can be in one of them! Now let's show you how.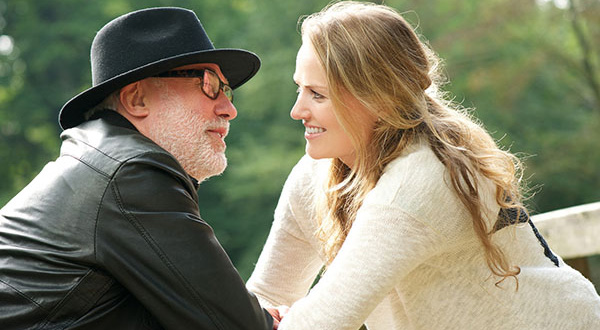 Join a sugar daddy dating site and clarify that you want a platonic arrangement. This is nice and easy - all you need to do is to join a sugar baby dating site and state that you don't sleep with sugar daddies. In this way, men who are looking for something else will contact you. Some sugar daddies only want to have intelligent conversations with well-educated women; some only want to see your lap dance; some only want to kiss your high heels. The possibilities are surely endless. The key is to join a sugar daddy dating website which has a huge database because in order to find a high-quality sugar daddy who doesn't need a sexual relationship, you have to be on a big website with a massive database.
Get a job in a well-known company and approach your boss. Changing your job can literally change your life permanently because you'll meet a completely new social circle that can support your life in almost every way, including your love life. When you begin to work for a famous company which has achieved financial success, you know your boss must be a rich man. Because your boss is probably the CEO/business owner of the company, he has to maintain his positive image. Therefore, it's harder for him to want a sexual relationship with you. However, he definitely wants you because you are an attractive young woman! Even if he is married, his eyes aren't blind - he can still see how hot you are every day from nine to five. Consequently, you can easily seduce him without sleeping with him. That means you can discharge sexual energy from your body and wear feminine clothes. You can also wear makeup every day and flirt with him. Don't forget the power of your perfume. Spray some perfume in your hair and he will remember how nice you smell when you give documents to him during lunchtime. The best part of this approach is: Your boss won't sleep with you because he knows this is his workplace, but he will definitely give you the benefits you want, i.e. pay rise, overseas business trips, promotion, mentorship, career advice, etc. When your boss takes you somewhere exotic for a business trip, you have the power in your hands because now you two are travelling alone - you can decide what to do next.
If your dad knows some rich men, you should become their close friends. Some women are born in privileged families that have access to wealthy men. If you are one of these lucky women, you should get to know your parents' rich male friends. Because they are your parents' friends, they normally wouldn't sleep with you. Hence, you can basically get all the benefits you are looking for without being intimate with older men.
If you've read this far, that means you are a very smart lady who knows how to negotiate in the sugar bowl. Certainly, if you can implement the above-mentioned strategies in your life, your destiny will be changed forever.