How to Find a UK Sugar Daddy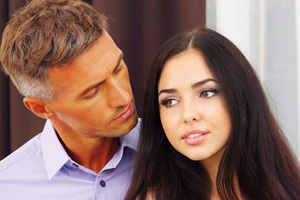 Are you young and want to have some fun? Sugar daddies are the way to go. Your youth and their wealth make a great combo for a good time.
1) Know what you are looking for
UK sugar daddies are a particular bunch and will know what they want out of an arrangement - you should too. Knowing what you want and what you are willing to give is fundamental to having a sugar daddy experience you enjoy. How old should your sugar daddy be? 40? 50? 60? The older they are, the more wealth and experience they are likely to have, on the other hand they might not have the energy to keep up! Do you want the arrangement to be a one off, once a week, or whenever he feels like it? Keep in mind that the more that you give, the more he will be willing to give in return. This comes to the final big question: What are you after? This could be a regular allowance, pay-per-visit or even renting or buying a flat.
Now that you have an idea of what you are looking for the search can begin!
2) Get yourself out there
While you could hang out at bars or clubs, the easiest and quickest way to get out there is through the many sugar daddy dating websites and apps available. These will give you a huge reach, for very little effort. I won't go into depth but lucky for you we have covered this here. You will probably want to sign up to a few, keeping in mind that often you will have to subscribe for full access. I recommend dipping your toe in first, then picking one that suits you and going for the subscription. That way your profile is out there and you can respond to any likely suitors but you aren't forking over £200 every month.
3) How to catch a sugar daddies eye
Once you have your weapon of choice, you need to make sure that your profile is going to lure them in. Your profile pic is going to be the biggest thing that attracts their eyes and gets them interested enough to check you out further. You want to look attractive and alluring but keep in mind that you aren't trying to hook in young guys. These are mature men, so you should try to pull off a level of sophistication. This also goes for your profile. You need to focus on what you can offer them and what you want in return. Remember: these are called arrangements for a reason!
Follow these steps and you will be well prepared for finding your UK sugar daddy. If you are still having trouble, remember that it takes time and practice. Change your photos or profile and experiment and see what works and what doesn't.